The role of policy on workplace culture
An effective policy reinforces and embeds the culture of trust, respect and integrity.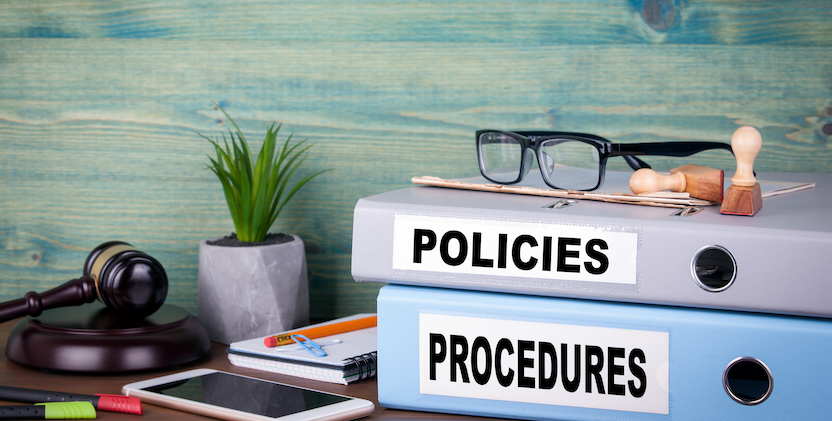 Workplace policies have long been the backbone of organisational strategies to prevent sexual harassment. While a policy alone does not prevent sexual harassment or significantly affect workplace change, when integrated with broader cultural programs, policies remain an integral element in an organisation's overall prevention framework.
An effective policy reinforces and embeds the culture of trust, respect and integrity. To achieve this, policy development should be broadened from conventional notions of compliance, risk mitigation, minimum standards and consequences, towards an approach that is:
safety and wellbeing focused
developed in consultation with workers
people centred
evidence based
implemented effectively
accompanied by a suite of preventative measures
A specific, stand-alone, and all-encompassing sexual harassment policy covering all aspects of sexual harassment prevention include reporting options/processes, is recommended. However, there is no one-size-fits-all approach and that a stand-alone policy may not be appropriate for every business. 
For some organisations, it may be more appropriate and equally effective to incorporate sexual harassment into a general workplace behaviour policy alongside discrimination, bullying and harassment and/or to separate out the reporting process/options into a separate policy that applies for complaints or concerns. If this approach is adopted, it is important that your policy contains a specific section which deals with sexual harassment on its own.
Smaller organisations may find a short, simple policy is effective, or that important information can be communicated to workers without the use of a written policy at all. Both are acceptable but require commitment to having clear, regular and open discussions with workers about the matters and supplementing with simple written materials in the workplace e.g. stickers, posters or pop up computer messages.  
Communicating your policy (whatever form that takes) to your workforce is critical. It should not be simply rolled-out and then book-shelved. It should be regularly communicated to the whole organisation in a variety of forms and methods including via education, training and worker updates and newsletters. Periodic review and evaluation are essential. 
Your policy should also be easily and quickly accessible. Workers should be able to access the information without needing to identify themselves or speak with anyone in the organisation directly if they do not wish to do so. In some workplaces, this may require translation into languages other than English or preparing summary material in simplified language.  
Each organisation should decide, in consultation with their people, what will be most effective for their workforce, taking into consideration size, resources, and specific risk factors. If developed, drafted and implemented effectively, in consultation with workers, and in conjunction with a broader strategy to prevent sexual harassment, any of the above approaches can be effective.
You can find a number of tools to help your organisation develop effective policy on this platform, including:
A sexual harassment policy should be specifically tailored to the individual workplace, the workers and the industry in which the organisation operates. The Champions of Change Coalition has developed a robust example Sexual Harassment Policy, which is aligned to the Prevention-Response Framework and designed to drive systematic change in an organisation.  It is an example of good practice and reproduced here with permission from the Champions of Change Coalition.  
The Champions of Change Coalition has also developed a matrix which guides organisations to consider specific elements of policy and process enhancements which can drive system change.  It is a useful illustration of elements which are minimum requirements, mature application and drivers of systemic change. This matrix can be accessed from page 12 of the Champions of Change Coalition Disrupting the System, Practical Resources and Tools.