Understanding workplace culture
What is workplace culture? Can you measure it and how do you know if your culture is positive or negative?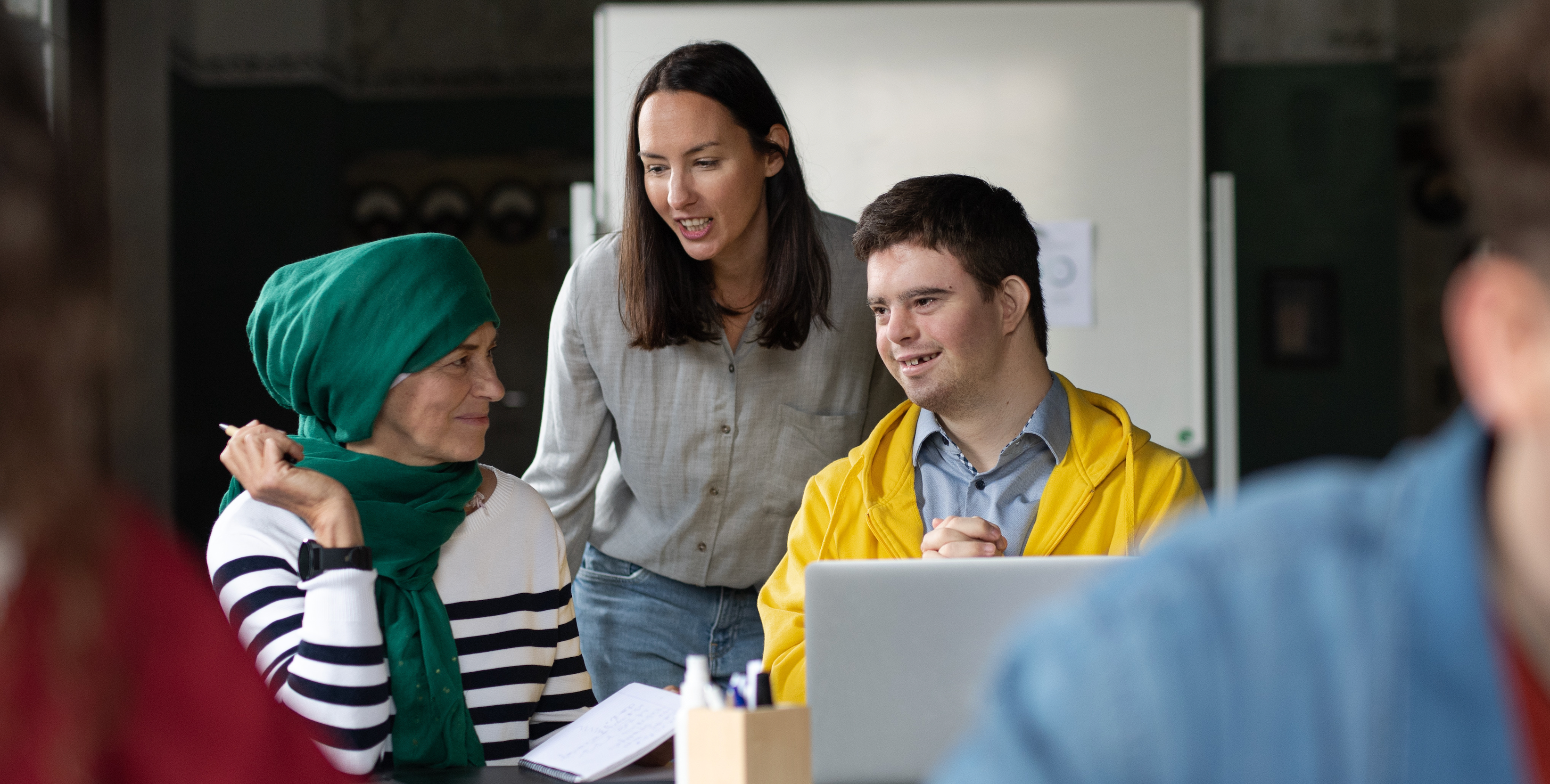 Culture reflects the shared values and beliefs within an organisation, or the unwritten rules for how things are done. Organisations with diverse and inclusive, gender-equal workplaces with values of trust, respect and integrity are most effective at preventing and eliminating the risk of sexual harassment and the harm that can arise if sexual harassment occurs.
Positive cultural norms, values, and behaviours.

Shared commitment to equality and respect at work
Shared ethical standards and ambitions 
Transparent accountability for all 
Inclusive and supportive environment 
Commitment to gender equity and representation of women in positions of power
Zero tolerance for sexual harassment, disrespectful behaviours, and all forms of discrimination
We know that unequal power dynamics are a key risk factor for sexual harassment. From an organisational perspective, this would include a company that is hierarchical and tolerant of gender (or any other form of) inequality in the workplace. 
Sustainable cultural change relies on a multi-faceted approach to drive behavioural change.  There is no one size fits all approach when it comes to cultural change. Generally, it requires a commitment to positive cultural norms, values and behaviours, an investment in the systems, policies and processes that support these, and employee engagement to buy into and deliver change. 
Context matters
While these common approaches are all important and act as a good starting point, it is very important to apply these in context. Context is critical to effectively applying any cultural change approach. Adopting the right approach for your organisation will depend on your own environment - your own context. What works for one organisation will not necessarily work for another. There are always things you can learn from other organisations on how they approach cultural change but you will need to carefully consider and understand your own culture and context first and foremost. Cultures and contexts are also dynamic. They change over time. To be effective, the approach you take toward cultural change will need to be context specific and flexible enough to respond to changing circumstances. 
In addition, each specific issue, allegation or circumstance will also be different. While all sexual harassment is unlawful, some allegations involve police and criminal charges; some involve only one complainant and some involve many; all will have contextual circumstances that impact on how incidents are handled.
For these reasons, it is very difficult to define or recommend one approach. The information, resources and tools in this section will need to be adapted to suit the needs and contexts of your organisation.   
Understanding culture and context
To build a positive workplace culture that guards against sexual harassment, an important first step is to understand your organisation's existing culture and context. This can be undertaken as part of your risk assessment as outlined in our section on risk assessment or as a stand-alone process. The risk assessment section, includes culture (including risk culture) and workplace behaviour as part of the overall risk assessment process and the risk identification tool allows a baseline assessment of culture. The Risk Identification Tool can be found here.  
The approach taken to assessing and evaluating your culture will depend on your organisation's size, resources and capability. Smaller organisations may effectively evaluate culture by simply talking to employees and customers and observing behaviours and communication in the workplace.  Larger organisations should adopt a more structured and consultative assessment approach to build a comprehensive view of current culture. 
The Champions of Change Coalition, in their Disrupting the System: Inform and empower everyone to act report, recognises the challenges organisations face in understanding the contexts in which sexual harassment occurs. Given the very broad diversity of contexts across organisations and the different ways in which individuals may experience sexual harassment, the Champion of Change Coalition have developed a practical tool to help employees and employers recognise how sexual harassment may manifest in workplaces and be experienced by others. It offers potential responses for those who see or know of sexual harassment, those who are offended, and those who offend.
Context is the lens through which a person experiences the behaviour of others. Context filters intent and can amplify impact or give the behaviour a different nature. (Champions of Change Coalition, 2021)
The following is an extract from the Inform and empower everyone to act report:
When it comes to understanding a person's experience of sexual harassment, context is everything.
It explains why a certain behaviour, for example a kiss or a touch on the back, is experienced in one situation as 'ok', and 'not ok' by others.
Contextual factors that come into play may include:
Relationship and power disparity between the parties.
The history of the relationship.
Previous patterns of behaviour between the parties (i.e. one-off incident or pattern). Tone, verbal and non-verbal cues.
Position in the organisation.
Employment status, job security and the nature of work.
Where and when the incident takes place.
Number of alleged offenders.
Previous experience with sexual harassment and how it was handled.
Personal characteristics of age, gender identity, sexual orientation, Indigeneity, other cultural and linguistic diversity, and disability which can make people more subject to the behaviour.
All of these factors combine to affect a person's experiences of and responses to sexual harassment. When you overlay context onto a behaviour, such as a kiss, the change of dynamic is clear: a kiss hello from a colleague you have a longstanding friendship with; a kiss from a manager along with a salacious 'look' at a work social function; a kiss from a senior male leader (who has power over your career progress) in his office after hours – all of these are a 'kiss' but with varying levels of discomfort, offence and impact because of context.
It is important to note that there are some behaviours that are criminal offences and context is irrelevant.
Other data points to evaluate culture
It is likely that you are already collecting workforce and customer data that act as valuable input to your culture assessment. It is helpful to bring together as many data points as possible to understand workplace behaviours and culture. 
Engaging a third party
If you suspect there are systemic workplace culture and conduct issues within your organisation, a reputable external provider may be appropriate to conduct this culture assessment at arm's length and gain buy-in to a remedial action plan.