When a person reports sexual harassment, it should not automatically trigger a formal investigation. In this section we explore four resolution pathways.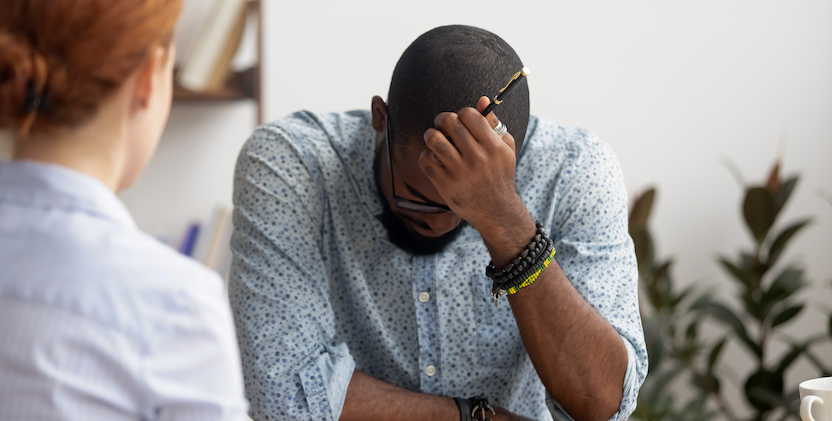 When a person reports sexual harassment, it should not automatically trigger a formal investigation as the inevitable next step.  A flexible and people-centred approach to reporting will allow for occasions where an investigation (or other formal action such as disciplinary meetings) is not pursued by the organisation because of the preferences or health needs of the worker who has made the report. In these situations, it is important that other prevention steps are implemented to reduce risk associated with the reported conduct - we explore this complex topic further in outcomes and consequences.
Resolution pathways can be categorised into 4 areas:
early intervention
informal pathways
formal pathways
external pathways
Valuable guidance on good practice principles for resolution pathways are explored in detail in the Champions of Change Coalition report, Disrupting the System – Preventing and Responding to Sexual Harassment in the Workplace.  Leveraging the Champions of Change work, the following section explains each resolution pathway and provides practical tools and guidance to support adoption within your organisation.
Early intervention covers a range of actions that can be taken to diffuse a live situation or prevent an incident once a risk has been identified. Early intervention is sometimes referred to as an organisation's first line of defence in identifying and resolving risks of sexual harassment, and relies on people to act, this includes those to whom the conduct is directed, as well as bystanders and leaders. Interventions can include:
| | |
| --- | --- |
| Victim led and managed | The victim addresses the situation with the harasser, provided they feel confident and safe to do so |
| Tap on the shoulder conversation | A casual conversation initiated by the bystander with the harasser to communicate that they witnessed an interaction they weren't comfortable with, and that behaviour of that nature is not acceptable. |
| Direct supported action | Victim is supported to address the issue directly with the help of an impartial third party, assuming they are comfortable to do so. |
| Victim support | Contacting the victim with the intention of providing support, an opportunity to debrief, and assessing the victim's wellbeing. |
| Delegation   | Contacting someone who is better placed to step in to diffuse the situation or have a conversation with the harasser e.g., someone with a closer relationship to the harasser, or a supervisor with authority to intervene. |
| Distraction   | Diffusing a situation by drawing attention away from the rising behaviour, e.g. intentionally dropping papers, spilling a drink, or interrupting a conversation.  |
Early intervention options should encourage people to intervene only when it is safe to do so. While the duty of care to create a safe and respectful environment sits with the organisation, strategies which promote the role everybody plays in keeping people safe can assist receptiveness to early intervention strategies and the prevention of sexual harassment.
Successfully embedding early intervention strategies is not a quick process – it requires commitment overtime and a multifaceted approach. For example, embedding a successful early intervention approach requires:
training on how to identify situations, and intervene effectively and safely, including practical tools and techniques 
leaders demonstrating intervention and 'walking the talk' (leadership capability and commitment, detailed in the leadership section).  
development and implementation of safeguards for addressing possible victimisation when intervening  
speaking often and developing ongoing dialogue about intervention  
posters and visuals that encourage and further normalise early intervention, and
a respectful and supportive culture, which is people focused and where it is okay to speak up and call out bad behaviour.
Informal pathways focus on resolution and opportunities for the harasser to cease the behaviour, rather than arriving at the truth of a complaint, as would be achieved through an investigation process. Informal pathway options can include: 
Facilitated conversation
Informal facilitation of a conversation between the victim and alleged harasser to determine if an agreement can be made regarding resolution.
Manager intervention
The manager addresses the alleged harasser directly to voice their concerns of reported behaviour and remind them of the employer's stance on sexual harassment.
Environmental or system changes
Implementing workplace changes to prevent or minimise risk of further instances occurring. For example, removing 1-1 interactions between relevant parties, injecting additional oversight of interactions or changing the way teams socialise.
Review
Identified risk is assessed through the organisation undertaking further reviews to assess the prevalence of any systemic behaviours and implement appropriate preventative actions. 
Informal pathways should be utilised only when a victim fully understands and is comfortable with adopting this approach.  Informal pathways are commonly used in situations where: 
the victim does not want to pursue formal investigation and it has been assessed that it is safe to informally intervene
a risk has been identified (either through direct observation or an anonymous report), but an incident has not yet occurred
the victim judges the incident as not serious, and
the risk of a formal investigation would be detrimental to the health and safety of the victim.  
Formal pathways involve handling a matter using processes, such as a formal investigation, and the making of factual findings to determine the truth and substantiate what did and did not occur. Investigations may be conducted internally, or an independent workplace investigator may be engaged to investigate the matter. In either case, once the investigation is finalised and factual findings have been made, appropriate and commensurate outcomes should be applied, including disciplinary actions as well as outcomes designed to address behavioural and ensure systemic change. See the outcomes and consequences section for more information.
Organisations should be open and transparent with their workforce about external options available to resolve concerns about sexual harassment or if they have a complaint about a specific sexual harassment incident. 
You can find a list of federal and state bodies which may be external resolution pathways for your workers here. These include:
Australian Human Rights Commission. Workers may lodge a complaint about workplace sexual harassment with the Commission, which will investigate the complaint, and where appropriate, attempt resolution by conciliation. Where conciliation is inappropriate, or unable to be resolved by the Commission, the complaint may be lodged with the courts for a hearing and determination. 
Fair Work Commission. Eligible workers can receive one hour of free legal advice in relation to sexual harassment, through the Fair Work Commission's Workplace Advice Service and are able to make specific applications to the Fair Work Commission for orders to stop sexual harassment at work.  
Other agencies and organisations. Relevant state or territory anti-discrimination bodies, safety regulators, industry union and/or police. 
Criminal offences 
Some types of workplace sexual harassment may also constitute a criminal offence or raise the question of whether it is a criminal offence. Handling such cases can often be complex:
Support the victim to take the matter to the police if they chose to do so. 
Consider (and if required, seek legal advice) whether the disclosure gives rise to an obligation to report the conduct to the police or other authority for example, under section 316 of the Crimes Act 1900 (NSW).
A criminal investigation and a workplace investigation (or other resolution process) are separate and independent processes, even if examining the same conduct. The standard of proof in a workplace matter is the 'balance of probabilities' (i.e. what is more likely to have occurred) compared to 'beyond reasonable doubt' in criminal proceedings. This means, a person may be found 'not guilty' in a criminal case, but their conduct may still be substantiated by your workplace investigation and therefore warrant consequences.
A criminal investigation will not ordinarily prevent your organisation from conducting internal processes to address sexual harassment in relation to the same conduct. However, it is important to ensure internal processes do not interfere with a police investigation or court proceedings. It may be beneficial to obtain legal advice and/or engage with the relevant police authorities if this situation arises.
If the police have approached your organisation about a police investigation or court proceedings, it is acceptable to request information about the timeframes of their processes.  This will assist determine and anticipate the support that may be required for the victim and other individuals involved and plan the approach to addressing the conduct in question. 
Ensure that evidence handled in your workplace investigation or process (e.g. mobile phone records, laptops) is preserved, should you be required to provide those items to the police.