Outcomes and consequences
Where allegations of sexual harassment are substantiated, organisations must take steps to apply appropriate disciplinary and other consequences.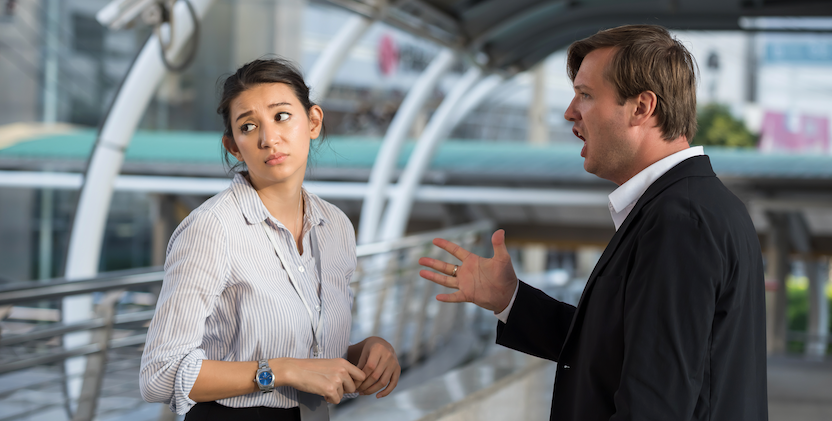 Where allegations of sexual harassment are substantiated, organisations must take steps to apply appropriate disciplinary and other consequences, consistent with internal policy, codes of conduct and consequence management commitments. However, where a victim chooses a resolution pathway that does not involve an investigation or where they seek to remain anonymous, determining approaches, outcomes and consequences will be a complex exercise. 
Guidance on each scenario is explored below.
Outcomes and consequences – no investigation and anonymous complaints
One of the biggest challenges many organisations will face when adopting the good practice, people and person centred approach, is what to do with anonymous complaints or how to approach a situation where the victim has personal or health reasons for not wanting an investigation to occur. In both situations, it is important that the report triggers action and that other preventative steps are implemented to reduce the risk associated with the reported conduct.
Examples of interventions and responses include:
Having systems to record and collect de-identified information while maintaining confidentiality  
Undertaking a general campaign about appropriate workplace behaviours, with a focus on the area the complaint was generated 
In the case of receiving numerous anonymous reports against the same person, your organisation could instigate an independent investigation observing all necessary standards and procedural fairness   
Initiation of a 360 review, health check or similar in an area where anonymous reports suggest there may be issues however no formal complaints have been received  
Where there are several similar complaints from the same department or area, extra targeted training may be utilised  
To obtain further information, speaking with other members of the alleged respondent's team to identify whether there is a cultural issue or pattern of conduct, or the roll out of broader pulse surveys could be used to further test concerns. A pulse survey is usually a simple short survey to gage worker insights on a particular issue 
Monitoring the alleged respondent's behaviour and intervening if new issues arise, including possible victimisation  
Providing a reminder to all staff of your organisation's sexual harassment policy, reporting and resolution procedure and supports as well as encouraging workers to raise a concern  
Implementing new procedures or systems of work that reduce the possibility or opportunity for further sexual harassment to occur. 
If your organisation does receive reports of sexual harassment anonymously or a victim who has identified themselves does not want an investigation and/or to be identified, understanding the 'drivers' of hesitancy will give you an insight into the workplace hazards and risks. Be prepared and develop scripting and guidelines to support those receiving the complaint so they can respectfully try to understand these drivers for anonymity.  By understanding the drivers, you will be better placed to support the person, and identify whether there are any further systemic risks that need to be addressed.
Outcomes and consequences – investigation and substantiation of conduct
To maintain integrity and independence of the investigation and decision-making process, there should be a separation between the investigator (the person investigating the complaint) and the decision maker (the person determining the actions and consequences arising from the investigation). If your investigation has substantiated the allegations of sexual harassment, then the consequences should be prompt, proportionate and consistent with previous cases. They should also be person centred by prioritising the 'rights, needs and wants of victims, their safety, autonomous decision making and confidentiality'. 
Consider a variety of outcomes, including sanctions or disciplinary action against the harasser, as well as corrective actions targeted at behavioural and systemic change.  
Sanctions and disciplinary outcomes will fall along a scale of seriousness and might include:
Apology
Ongoing monitoring
Verbal/written warnings
Suspension
Barriers to pay increases
Impact to bonus
Barriers to promotion 
Dismissal (on the express ground of sexual harassment)
Demotion
Common examples of corrective actions targeted at altering the harasser's behaviour include coaching, undertaking training or other types of awareness raising activities. However, be aware that narrowly mandating these activities can result in backlash and be counterproductive. 
Effective corrective measures will be participatory in nature, leading to greater personal commitment and buy-in which lead to real behavioural change in harassers. Corrective measures should also be targeted at supporting broader systemic reform across the workplace, including learning from mistakes.  To do this, examine your organisation's proactive initiatives under the domains in the Commission's framework, such as culture, knowledge, leadership and transparency and align your corrective actions to enhance and support those initiatives. 
Clearly defining the factors that your organisation considers when determining consequences will assist with fairness and consistency – a factsheet can be downloaded on this page. 
Consequences applied (including not only sanctions, but also corrective actions) should also be recorded in a central register for tracking and measuring, and to help with benchmarking for internal consistency in future matters. 
An example register can be found here.
Checklist of an effective response system
☐  Reporting avenues - provide flexibility in the avenues for victims to make a report of sexual harassment and ensure they are visible and accessible to your people.
☐  Resolution pathways - provide diverse options in organisational response and prioritise early intervention.
☐  Responding to Reports - in a timely manner that is respectful and is in line with your resolution procedure.
☐  Consequences - ensure that proportionate, consistent outcomes are applied that focus on not just discipline but also behavioural and systemic change.