Communication and transparency for organisations
Effective communication and transparency are important attributes for all leaders in organisations to address workplace sexual harassment.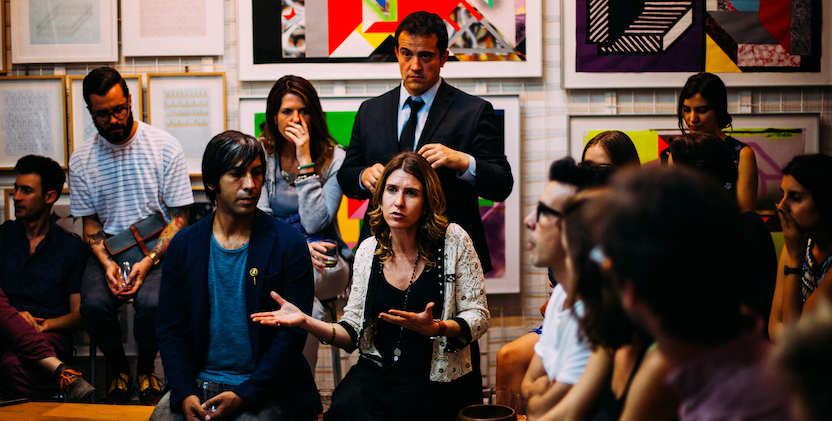 Your people should be aware of your commitment to preventing workplace sexual harassment. Good, effective communication between leaders and staff is vital. Leaders can do this by openly sharing your organisation's strategy or plan, including your short and long-term goals and providing regular updates and consulting staff throughout the process. 
It's important that your strategy or plan isn't communicated in isolation as this will do little to demonstrate your organisation's commitment to preventing sexual harassment. To be effective, it's helpful to adopt a change management approach, such as the Awareness, Desire, Knowledge, Ability and Reinforcement model. This will ensure your people feel included and will help support effective engagement and change in your organisation.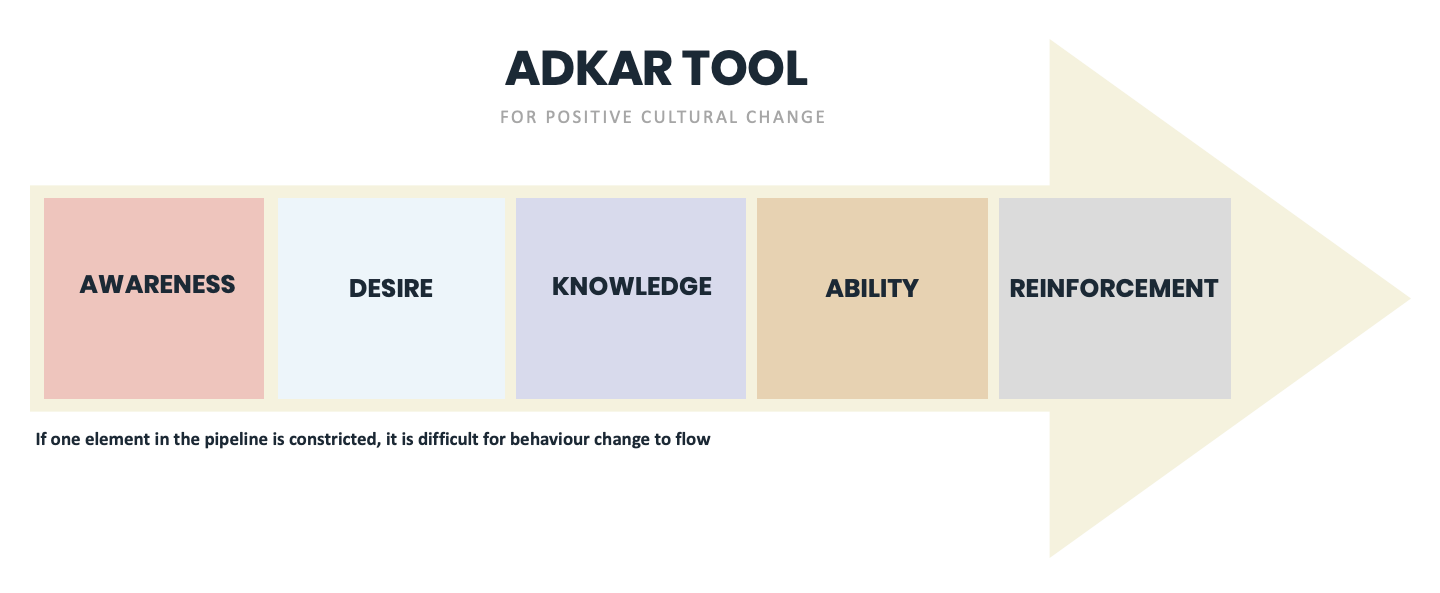 Clear and transparent communication:
sends strong messages about addressing sexual harassment
sets the tone for the expected behaviour of all workers 
helps shape employee attitudes toward inappropriate behaviours.
It's also about admitting mistakes and being honest about how things will change in the future.   
Case study – Independent review of Victoria Police

In 2014 Victoria Police engaged the Victorian Equal Opportunity and Human Rights Commission to complete an independent review into sex discrimination and sexual harassment, including predatory behaviour, in its organisation.  At that time, many of Victoria's Police's female employees were experiencing sex discrimination and sexual harassment at work. 

The Victoria Police's response to the release of the review is a great example of effective and transparent communication that sends a very clear message about mistakes and subsequent actions to address workplace culture. Take a look at the video below that looks at the impact of the review:
Key learning:
Organisations shouldn't wait for a scandal before reviewing their own practices and culture. The independent review wasn't a response to a scandal. It was commissioned because Victoria Police knew that by addressing workplace harm in its own organisation it would improve its response to gendered violence in the community. 

Cultural change takes time and long-term commitment. The review was conducted in 3 phases that started with the release of the phase 1 report in 2015 to the release of the phase 3 report in 2019. Following the phase 3 report, a further review was commissioned specifically looking at the safety and inclusion of LGBTI employees - the Proud, Visible, Safe report.

How leaders communicate and what they say matters – decisive, strong and transparent communication makes a difference across an organisation. At all stages of the review process, leaders in the Victoria Police issued statements of commitment and support for all recommendations. Graham Ashton, Chief Commissioner of Victoria Police at the time stated:
We will change our culture, our approach and make Victoria Police a safer organisation for our people. We will set the example, as we have done in so many different areas, for others to follow. The leadership challenge for us is to improve Victoria Police. That leadership challenge will then be the challenge others will have to rise to.
Public commitments are necessary but must be supported by actions. The Victoria Police made a public commitment to implement all the recommendations contained in the reviews.
Leadership goes across all levels – managers, supervisors and employees who commit and contribute to cultural change. Acknowledging that is very powerful. The phase 3 report celebrated the progress Victoria Police had made achieving 80% of the recommendations at that stage. It also acknowledged the importance of leadership throughout the process, as Graham Ashton stated:
The achievement I am proudest of is the strong leadership shown by many of our employees to proactively address workplace harm, challenge behaviours and re-set poor workplace cultures.