Accountability for organisations
This section considers how organisations can be accountable for preventing and responding to sexual harassment in the workplace.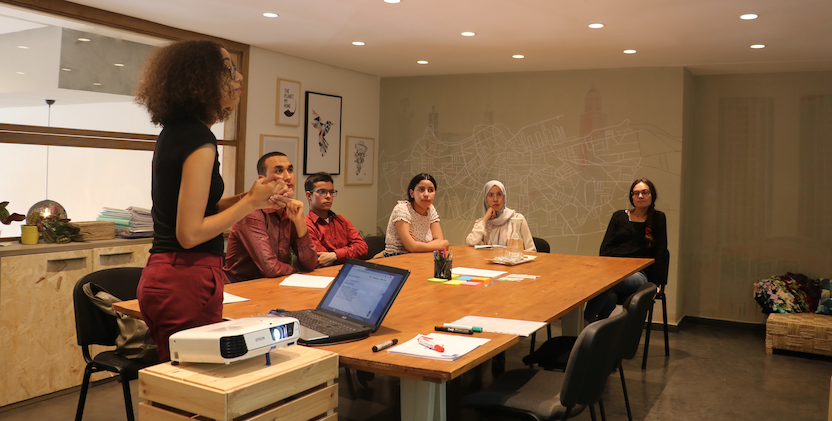 All employers and employees are accountable for responding to and preventing workplace sexual harassment. Nobody is exempt from this responsibility. 
In an organisation, managers, directors and boards have very specific responsibilities., For example, directors have obligations under the Corporations Act 2001 to act in good faith, and with care and diligence. 
The ASX Corporate Governance Principles and Recommendations and the Australian Institute of Company Directors (AICD) Guiding Principles for Good Governance also require that directors should strive to:
instil and continually reinforce 'a culture of acting lawfully, ethically and responsibly' across an organisation
play a key role in approving the vision, purpose and strategies of the organisation
be accountable for setting the cultural and ethical tone of the organisation
Sexual harassment is also a work health and safety risk. Under WHS laws officers, including company directors, must exercise due diligence to ensure the PCBU meets its WHS duties. Safe Work Australia's Preventing workplace sexual harassment guide provides further information.
There are multiple sources of reliable guidance for directors and boards in relation to their responsibilities to address and prevent sexual harassment and ensure good governance. These include:  
Snapshot: AICD Director's Guide to Preventing and Responding to Sexual Harassment at Work
Set minimum expectations and ensure adequate policies are in place and accessible for all staff - ask yourself:
Do you have an adequate policy on preventing and addressing workplace sexual harassment?
Is the policy approved by the board and regularly reviewed as part of the governance calendar?
Talk about sexual harassment often including in board meetings and be transparent with workers - ask yourself: 
Do all directors have an adequate understanding of workplace sexual harassment and its drivers?
Are the board's expectations on prevention of sexual harassment clearly communicated to staff?
How long has it been since the board communicated these expectations to staff? 
Carefully model appropriate behaviour (board culture sends important cultural signals) - ask yourself:
Are you confident directors' personal communication styles and behaviour model the desired culture?
Do you discuss this at board level? 
Recruit the right leaders with a gender balance, focus on gender balance, and hold them to account - ask yourself:
Are an ethical and respectful management style and commitment to eliminating sexual harassment part of the performance indicators for senior management?
Are these indicators considered in senior management performance reviews and remuneration settings?
Encourage reporting and ensure there is no backlash for doing so. Interpret trends in reports or complaints of sexual harassment - ask yourself:
Does the board receive periodic reporting on sexual harassment?
What are the trends in reporting? Does the board consider potential systemic issues when reviewing periodic reporting?
Develop metrics with management that will be regularly monitored by the board and consider trends as overarching issues, rather than part of an isolated event - ask yourself
Are you comfortable that the board understands the dynamics and prevalence of sexual harassment in the organisation and how it relates to the organisational culture?
Does the organisation conduct staff surveys that ask about perceptions of the culture and sexual harassment?
Manage sexual harassment as a health and safety risk - ask yourself:
Has the organisation included sexual harassment when identifying WHS hazards?
Has the risk of sexual harassment been eliminated or minimised so far as reasonably practicable?
Have workers been consulted on the risks and how they are managed?
Does the board, or relevant board committee, consider workplace sexual harassment risks in overall risk management and governance?
Consider the board's public position and approach to confidentiality, including use of non-disclosure agreements and reporting publicly - ask yourself:
Are you confident that reporting of sexual harassment balances confidentiality with transparency and leadership?
Does the board understand the use (if any) of NDAs within the organisation?
Ensure organisation's internal processes encourage reporting of sexual harassment, handle reports effectively and provide natural justice to all - ask yourself:
Are you confident your organisation's management of reports, whether formal or informal, is based on due process and natural justice and reflect your commitments to eliminate sexual harassment?
Ensure adequate resources to prevent and address sexual harassment - ask yourself:
Have directors and staff at all levels received training about sexual harassment?
Build a just, respectful, and safe culture, including by introducing processes for assessing organisational culture - ask yourself:
What tools does the board have to assess organisational culture and staff morale?
Is the board confident that the culture is one of respect and safety?
Promote gender equity - ask yourself:
Are there adequate initiatives in place to promote gender equality in the organisation, including in leadership roles?
There are a range of responsibilities related to oversight of an organisation's governance, compliance, performance and management systems, and the management of non-financial risks. But what is equally important for all leaders, particularly for board members and company director's, is how they exercise that responsibility. 
Here are some general guidelines for leaders that can help to fulfil their responsibilities properly: 
A person's position or rank in an organisation shouldn't have any influence on an investigation into sexual harassment. It should have no influence on the outcome of a complaint.
Leaders need to be held to account too. If leaders aren't held to account, efforts to drive an effective framework to address sexual harassment are less likely to succeed.
For board members to properly fulfil their oversight duties, they need to be properly informed.
Regular de-identified reporting to the board of incidents that arise under sexual harassment policy and actions taken in response to incidents is a good way to keep the board informed.
Regular general updates and reporting on education and training, policy development and any initiatives that promote positive workplace cultures and gender equality are good ways to keep the board informed.
Ensure codes of conduct and ethics have specific references to sexual harassment and that these codes are easily accessible and known to all employees.
Consider sexual harassment as being subject to the same processes as other risk assessments.
I've heard a story of a member who was sexually harassed by a CEO and reported that. The CEO has handed in his resignation because he'd had multiple complaints from multiple women and this was the final straw, and the board rejected his resignation because he did a good job for the [organisation]. So if the board isn't accountable, then no one is accountable Individual submission 191, Sexual Harassment Inquiry