This section looks at a best practice model for formal learning on sexual harassment in the workplace.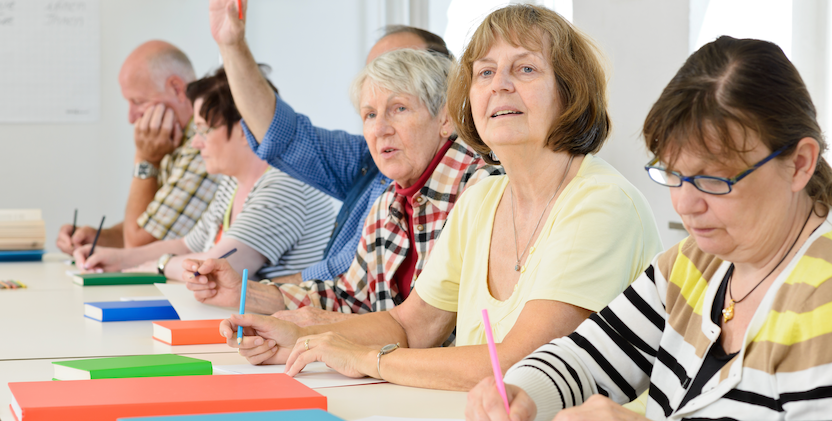 Formal learning remains a key element of sexual harassment education. 
Below is the leading practice formal sexual harassment training table. This is an overview of what is considered good practice regarding the structure, delivery method and content of formal workplace sexual harassment training. This is based on international best practice, as published by UN Women and adapted for Australian workplaces and incorporating findings from Respect@Work.  
In summary, it includes:
Compulsory training for all workers, led by instructors with expertise in sexual harassment, inequality and discrimination and skills to engage with complexities;
A focus on developing behavioural skills, and new ways of thinking and acting, and providing knowledge to support those skills;
Immersive and active participation, with space for debate, discussion, exploration of resistance, and reflection; and 
Inextricable links with principles of safety, trust and respect.  
Conventional education through e-Learning modules, while often cost efficient and logistically easier to administer, may be of limited effect in achieving the cultural and behavioural changes necessary to prevent workplace sexual harassment
Structure and delivery

Method

Formal training should be of the same duration and content for all workers, and delivered in either a single session, or broken down into separate learning modules delivered over a period (micro learning).   
Training should be compulsory, and offered to all new joiners 
Workers, managers, and leaders should all participate regularly and seriously
Trainers should have expertise in sexual harassment, inequality and discrimination and skills to engage with complexities
Training should be an embedded part of an organisation's commitment to cultural change, conveyed by leadership and practiced by all (change the narrative away from tick a box 'compliance' training) 
Focus on developing of behavioural skills and providing knowledge to support those skills.
Consider whether training in assertiveness and/or self-defense may be relevant for women, especially those with client or customer facing roles
Follow up micro learning and social learning should be incorporated to embed learning and actuate cultural and behavioural change, maintain commitment, and track e change at an individual level.

Training should be conducted face to face (either in person or virtually) and instructor lead.
Participation should be active; participants to engage with what they know and think they know.
Encourage debate and discussion, and create space for questions, doubt, and concerns.
Provide a safe space for reflection, revision of positions. 
Explore and address resistance from women and men about sexual harassment policy and training. 
Consider whether certain modules of your training should be gender specific to facilitate that 'safe space' for discussion, debate, and reflections. 
Consider how to address a range of cultural issues within your organisation.
Experiment with new and original approaches.

Content

Useful, relevant and up-to-date materials need to be created, and customised for the specific context. 
There should be strong links between the content and intended impacts and outcomes – it must be connected with principles of safety, trust and respect.
Case studies should be authentic, linked to the organisation, and used to explore what difference it would make if the parties had different characteristics, for example, in terms of age, sex, race/ethnicity, sexuality.
Case studies can also be based on examples of where processes did not work. This enables consideration of what could or should have been done differently.
The content should be immersive and safe, with a focus on new ways of thinking and acting rather than right answers.
Explore social and sexual ethics in the workplace explicitly, what is and is not acceptable and how to judge if behaviour may be unwelcome.
Explore the significance of context when identifying and understanding sexual harassment, how it filters intent, can amplify impact, or change the nature of the behaviour.
Present a range of options for action other than formal reporting - e.g., collective ownership of change, first responder options, support for victims, and questioning the behaviour of harassers. Role plays are often useful for practicing different ways of acting, especially if time is taken to explore what it felt like for the intervener, for the victim and for the harasser.
Explore bystander intervention - what workers should do if they witness sexual harassment, sexism, or other gendered violence, explore what could go wrong, what might be the barriers to intervening and enable alternative forms of action to be explored.
Include space for personal and group action plans: how people will become change makers and 'lead' in the prevention of sexual harassment.