Reporting workplace sexual harassment
Where to get help if you wish to report sexual harassment in the workplace?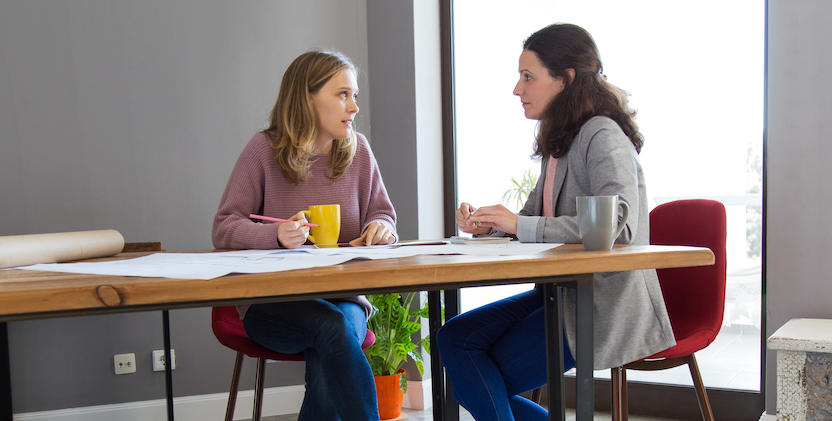 If you have experienced workplace sexual harassment, there are a range of options that may be available for you. For example, you can report the behaviour directly to your supervisor or human resources area at work. Alternatively, you may decide to make a formal complaint about the workplace sexual harassment to an external agency. This option would represent an 'external pathway', whereby a person may seek help from an independent third party to address the workplace sexual harassment. An individual may choose multiple options to report sexual harassment.
Even where an allegation is not substantiated the organisation still has a duty to ensure worker safety. For example, a report may not be substantiated but may highlight a safety issue that needs to be addressed.
The external pathways that may be available to a person affected by workplace sexual harassment can include:
lodging a sexual harassment complaint with an anti-discrimination and human rights body
lodging an application with the Fair Work Commission in relation to:

a stop sexual harassment order 
general protections, or 
unfair dismissal

lodging a workers' compensation claim if the workplace sexual harassment has caused injury or illness
reporting the sexual harassment as a work health and safety (WHS) issue to a WHS regulator
reporting the sexual harassment to police if it involves criminal conduct.
On this platform you can use the interactive tool - Where to seek help to address workplace sexual harassment. This will guide you through a series of questions to help you determine the best course of action.
Respect@Work has also compiled a guide to external pathways in Australia to address workplace sexual harassment. The guide provides general information about these external pathways, including:
a brief description of the agency's role
the deadlines and costs involved for seeking help
agency processes for handling workplace sexual harassment matters, including the average time taken (where available)
potential rights of appeal if a person is unhappy with an outcome
contact information and links to resources.
The guide is split into 5 sections:
Section 1 lists in alphabetical order anti-discrimination and human rights bodies 
Section 2 lists options available through the Fair Work Commission
Section 3 lists in alphabetical order workers' compensation bodies
Section 4 lists in alphabetical order WHS regulators
Section 5 lists support services, such as for legal assistance and crisis support
Parties impacted by a workplace sexual harassment matter (e.g. the worker who has experienced the sexual harassment, the person who engaged in the sexual harassment, and their employer) can use this guide to understand what the external pathways are and what to expect from them, as well as the services that may be available to provide additional support.